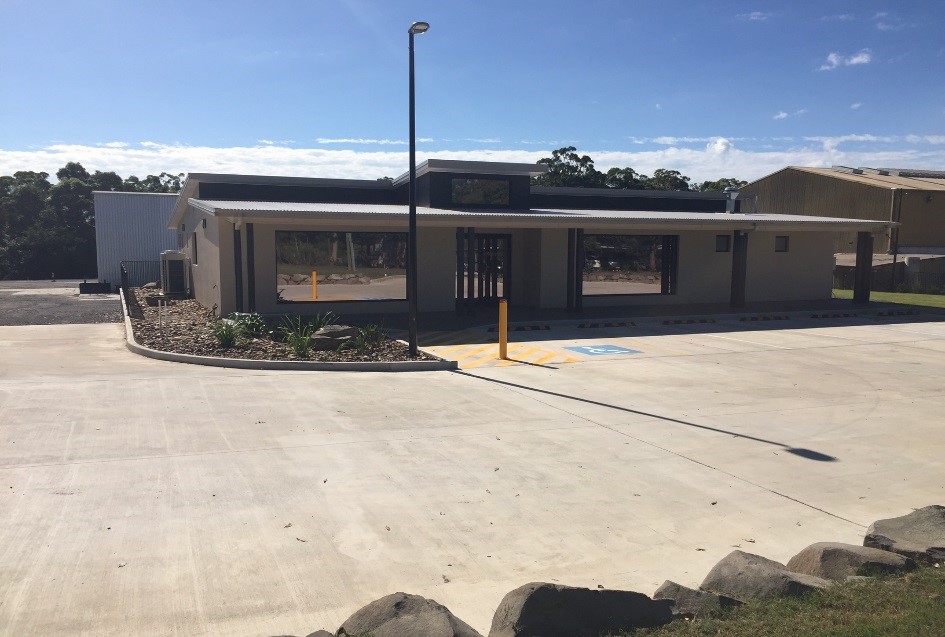 JJ Richards Sunshine Coast depot is located in the town of Yandina. It is central to many areas in the Sunshine Coast Region such as Ninderry, North Arm, Namboor, Eumundi, Kulangoor, Coolum Beach, Belli Park, and many more.
JJ Richards Sunshine Coast offers the following services:
We manage the following waste types:
General Waste
Scrap Metal
Grease Trap
Cardboard Recycling
Clinical and Related Waste
Commingled Recycling
Waste Oil
Septic
Grease Trap
Oily Water
Oily Rags, Filters
Contaminated Soils & Absorbent
If you require our waste management services in Yandina and the surrounding Sunshine Coast Region, please don't hesitate to contact us to discuss your requirements via phone on 07 5491 3622 or email us at admin.maroochy@jjswaste.com.au.
Head Office & Corporate

Cleveland – Head Office

3 Grant Street Cleveland QLD 4163

Engineering

39 Link Drive Yatala QLD 4207

Fleet

39 Link Drive Yatala QLD 4207

Queensland

Underwood

8/20 Parramatta Road Underwood QLD 4119

Sunshine Coast

95 Cordwell Road Yandina QLD 4561

Agnes Water

1770 Captain Cook Drive Seventeen Seventy QLD 4677

Beaudesert

Waste Facility Road Bromelton QLD 4285

Cairns

379-389 Spence Street Bungalow QLD 4870

Clermont

Lot 1 Gregory Highway Clermont QLD 4721

Cloncurry

PO Box 1247 Mt Isa, QLD 4825

Dalby

70 Yumborra Road Dalby QLD 4405

Emerald

Lot 1 Richards Ct Emerald QLD 4720

Fraser Coast and Bundaberg

5-6 Production Street Maryborough West QLD 4650

Gladstone

46 Bensted Street Gladstone QLD 4680

Hay Point

Lot 11, Horyu Maru Street Alligator Creek QLD 4740

Kingaroy

1-7 Kingaroy Street Kingaroy QLD 4610

Logan

5-7 Titanium Court Crestmead QLD 4132

Mackay

21-25 Dozer Drive Paget QLD 4740

Mareeba

4 Reynolds Street Mareeba QLD 4880

Miles

72 Laycock Street Miles QLD 4415 (PO Box 333)

Molendinar

6 Industrial Avenue Molendinar QLD 4214

Moranbah

Railway Road Moranbah QLD 4744

Mt Isa

36 Ryan Road Ryan QLD 4825

Nerang

89 Harper Street Nerang QLD 4211

Redlands

270 South Street Cleveland QLD 4163

Rockhampton

82 McLaughlin Street North Rockhampton QLD 4700

St George

51 Wilkinson St, North Toowoomba QLD 4350

Stanthorpe

26270 New England Highway Stanthorpe QLD 4380

Stapylton

40 Quarry Road Stapylton QLD 4207

Toowoomba

51 Wilkinson Street Toowoomba QLD 4350

Townsville

638 Ingham Road Bohle QLD 4818

Wacol

15 Production Ave Wacol QLD 4076

Warwick

Old Stanthorpe Road Warwick QLD 4370

Whitsundays/Bowen

26 Carlo Drive Cannonvale QLD 4802

Brendale – Industrial Services

21 Strathwyn Street Brendale QLD 4500

JJ's Waste North End Resource Recovery

241 Tamborine-Oxenford Road Oxenford QLD 4210

JJR Water Solutions

3 Grant Street Cleveland QLD 4163

Australian Capital Territory

Canberra

31-37 Sawmill Circuit Hume, ACT 2620

New South Wales

Glendenning

7 Rayben Street Glendenning NSW 2761

Glendenning Liquid Facility (Complaints Line)

7 Rayben Street Glendenning NSW 2761

Chipping Norton

16 Childs Road Chipping Norton NSW 2170

Newcastle, Hunter Valley & Central Coast

4 Abbot Lane Tomago NSW 2322

Seven Hills

20 Tucks Road Seven Hills NSW 2147

Seven Hills Liquid Facility (Complaints Line)

20 Tucks Road Seven Hills NSW 2147

St Marys (Complaints Line)

8 Kommer Place St Marys NSW 2760

Wollongong

20 Waverley Drive Unanderra NSW 2526

Northern Territory

Alice Springs

19 Kennet Court, Alice Springs NT 0870

Darwin

5 Dennis Court Berrimah NT 0828

South Australia

Adelaide

34-42 Wing Street Wingfield SA 5013

Tasmania

Launceston

27-31 McKenzie St Mowbray TAS 7248

Hobart

12B Duncan St Montrose TAS 7010

Victoria

Melbourne

73 Waterview Close Dandenong VIC 3175

Bendigo East

5-11 Piper Lane East Bendigo VIC 3550

Dandenong

50 Elliott Road Dandenong South VIC 3175

Derrimut

47-59 Benn Court Derrimut VIC 3030

Somerton

96-98 Freight Drive, Victorian Transport Centre Somerton VIC 3062

Wangaratta

6 Barry Court Wangaratta VIC 3678

Wodonga

3 Bullock Court Wodonga VIC 3690

Western Australia

Perth

20 Wood Street Bassendean WA 6054

Bunbury

1/55 Giorgi Road Picton East WA 6229

New Zealand

Wellington

15 Wareham Place Seaview 5010

Auckland

24 Langley Road, Manukau City Auckland

Christchurch

15 Canada Crescent, Hornby, Christchurch 8042

Hawkes Bay

8 Groome Place Whakatu 4180

Tauranga

7 Whakakake Street, Tauriko Tauranga 3110
Make a Branch Enquiry
Location:

Underwood Depot
Complete the form below and a local representative will contact you soon.